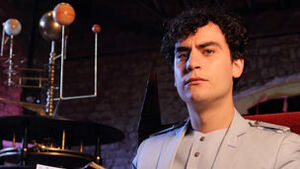 Timeline of historical events.
This page details events which characters have made reference to, fictional or otherwise, in the Young Dracula universe.
Timeline
13th Century
14th Century
16th Century
1554 - Lady Jane Grey was beheaded at the Tower of London. Her blood was used to fill one of the Blood Bottles in Count Dracula's cellar (date from the BBC).
18th Century
19th Century
20th Century