Stokely
, Wales
is a fictitious town and the main setting for
Young Dracula
in
Series 1
and
2
. It was the first home within the United Kingdom to the
Dracula family
.
Stokely was presumably purposefully chosen as the location for Young Dracula because of it's play on words and relation with Bram Stoker, the author of the book Dracula.
Stokely itself is a small urban village presumably residing in the south of Wales. Notably, it contains "semi-detached houses, street lights, a news agency, and a golf course," described by Vlad as an apparent perfect version of "normal" in When You're a Stranger. Stokely Castle sits atop a hill overlooking the town.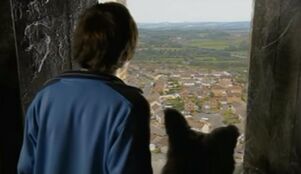 The local school, Stokely Grammar, was the school which the Branagh children, Vlad, Ingrid, Will Clarke and Jonathan Van Helsing attended.
The Dracula family were forced to flee to the town after angry peasants chased them out of their previous home in Transylvania, with literal pitchforks and flaming torches.
Multiple times throughout both series Stokely is described by Vlad as a fresh or new start, and a chance for him and his family to properly fit in.
It is home of the Van Helsings, Branaghs and Clarkes. At the end of Series 2, Vlad mindwiped the Van Helsings and the Branaghs, and between series 2 and 3, the town was ravaged by Ingrid. The current location of the Branaghs is unknown. Eric Van Helsing died when he fainted in front of a vampire; this may have been in or near Stokely.
At the beginning of series 3, Stokely Castle was burnt to the ground by slayers in a vengeance attack.
Important Locations
Edit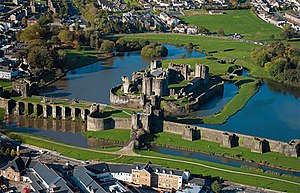 Series 1 and 2 was filmed entirely in the south of Wales, notably in Ysgol Gyfun Gymraeg Glantaf as Stokely Grammar, Caerphilly Castle and Tretower Court as the Stokely Castle and parts of Llantrisant for the town itself.
Community content is available under
CC-BY-SA
unless otherwise noted.